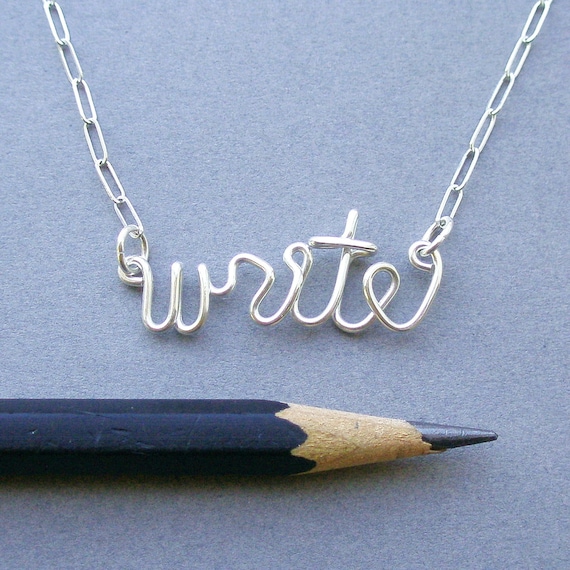 I always attempt
NaNoWriMo
and rarely make it past opening a document in Word and typing a few lines or staring blankly.
This time, though, I opened an account on
Yarny
and wrote five hundred seventeen words.
That's not a lot of words toward the 50,000 one is supposed to write by the end of the month, but it is progress. Also, I AM WRITING. This is good. I miss writing. I've missed it for years. I last wrote a story three years ago. I write essays and journals, but I missed stories. I just never felt like I had one in me until I started typing again this morning.
Wish me luck, won't you?
Write sterling silver necklace by Piano Bench Designs on Etsy