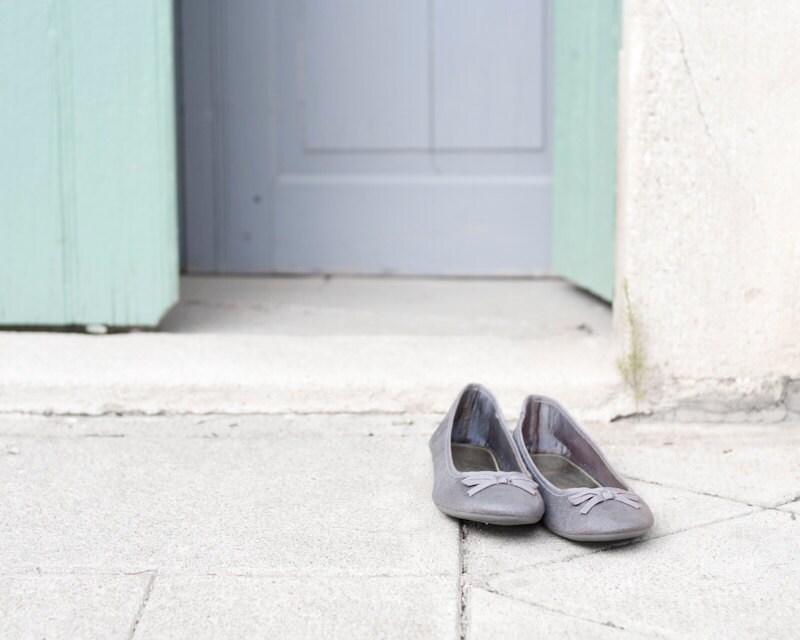 Ballet flats are perfection in a shoe. They make me feel an ideal mix of ladylike and girlish. I can see myself stepping out that gray door framed in mint, slipping my feet into those shoes, and heading off for some little adventure.
That may or may not have something to do with knowing that this photo was taken in the south of France.
I can feel the wanderlust beginning...
Ballerina Shoes by Magalerie on Etsy